My husband broke his glasses the other night. Again. For the second time in 12 months.
I, on the other hand, am wearing frames that I've had for at least 6 years. I need new ones, and I've been ousted out of the running yet again by Sits On His Glasses over there. Le Sigh.
However! This will not stop me from browsing. And maybe, just maybe, ordering them very cheaply from an American website. Waddya think?

I love these frames. They are so girly, which is something that I
don't normally go for
. They are also full of personality, and I think I could look quite cool in these. They come in a few colours: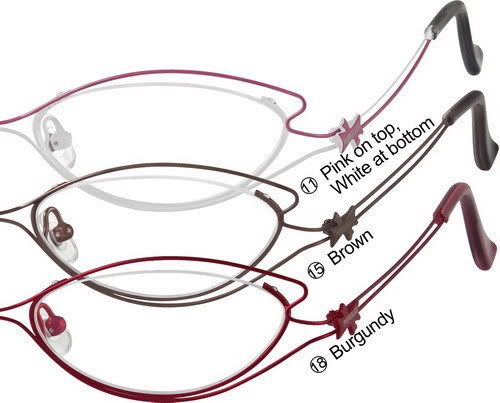 I think brown would be the best, because although I would be branching out with the frames themselves, I don't know if I can risk wearing pink glasses every day.
The other frames I am interested in are a bit more utilitarian and robust looking. I think they would stand up to life with young children better, so I could save my fancy frames for dates or work.

I most definitely wouldn't get the green frames, though. Sorry, but I just can't manage it. They come in other colours: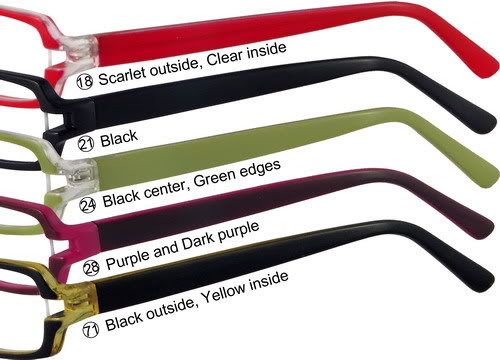 Quite a few colours, actually, and I don't think black would be the best option. I'm leaning towards purple and dark purple. It is my favourite colour, and it's not so in-your-face that I would have to worry about matching outfits to my frames.
Anyway. The Husband will be ordering frames from the same website, so I'll probably get these soon. Tell me what you think of them!