I like having projects, especially now that I'm 3 months away from having a newborn and I know my sewing machine will not see the light of day for a very, very long time after that!
One of my most important projects for me personally was to make reusable Christmas bags. Instead of wrapping everything in paper, I made a bunch of cloth bags out of Christmas fabric that presents can be plopped into easily and quickly. No more staying up till 3 am wrapping presents! No more mounds of wrapping paper spread all over the living room! And the best part -- cute bags that can be reused over and over again, hopefully creating some nice memories for our family.
I made several sizes. These little bags are about 8" square: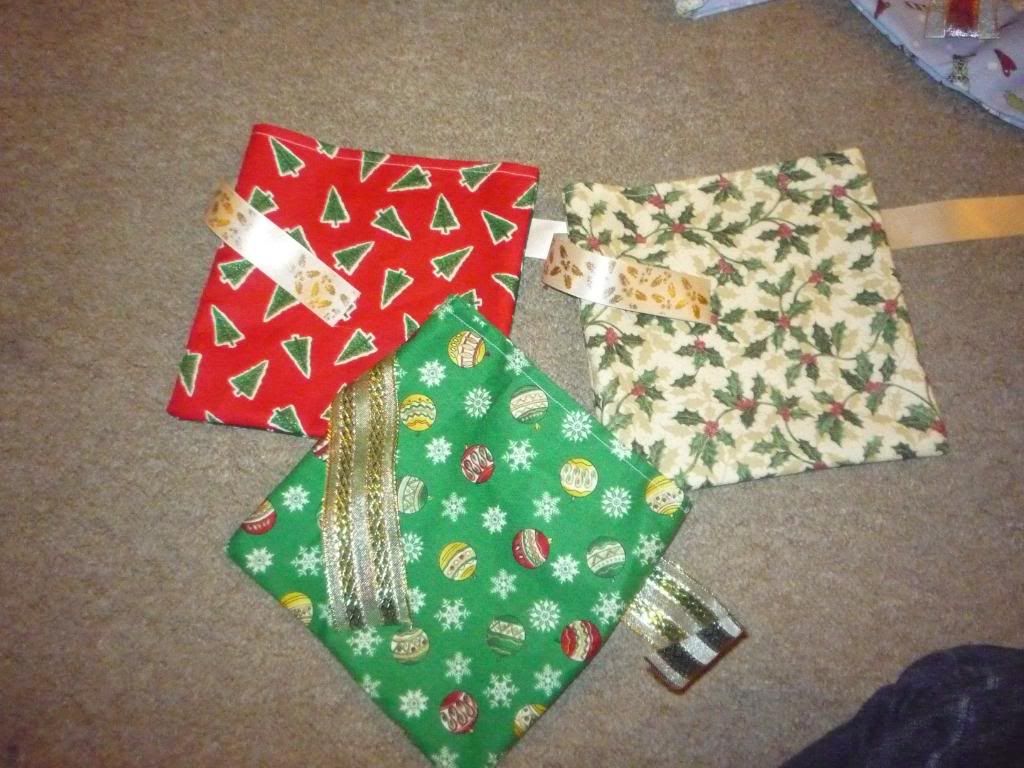 This patchwork one is about 16" square, just using the squares from the above bags and sewing them into groups of four:
This is my favourite type of bag. Most of them are just squares/rectangles with a bit of ribbon tacked to the back to tie them up. This is more of a parcel style bag, with velcro fastenings along one side. It looks like a pre-wrapped present! I'm especially proud of the ribbon bow:
A group shot. I made around 30 bags altogether, and I figure if that's not enough this Christmas I can always make a few more in 2011 sometime. It was a fun, easy project, and the fabric was all just gorgeous to work with. It was interesting to get all excited about Christmas so early in the year!