Sorry, this picture was taken at night, but the colours and patterns are fantastic! I especially love that little bird up there. I think I have finished sewing all the blocks for my little girl's quilt, but I need to measure up to be sure. I have more squares and borders cut up and ready to sew if needed, but I would be veeeerrrry happy if I could start putting it all together!
I managed to sew the above blocks together in about an hour and a half, including all the ironing in between, due to the awesome technique of
chain piecing
. I haven't ever tried it before today, and it saved so much time! Instead of sewing each block separately, I sewed a long line of borders along each central block piece without breaking the thread in between each block. At first, I wasn't quite brave enough to keep sewing as I slid the fabric under the foot, so I would stop sewing and lift the foot to place the next block of fabric underneath, but it worked just fine to do it the faster/lazier way.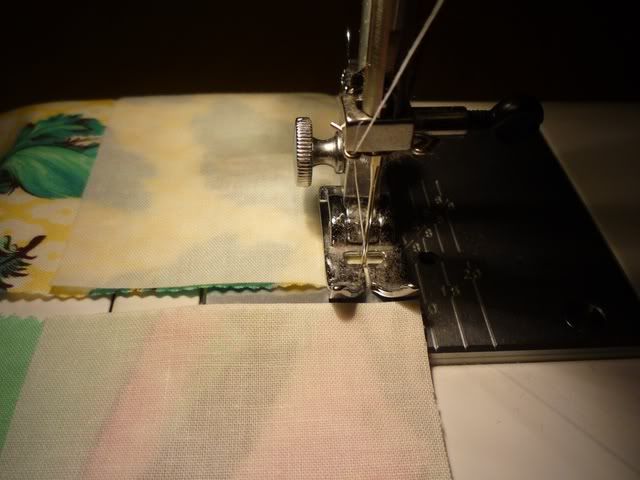 Simply snip the threads in between each block and you're good to go!