So I managed to finish the
house block I promised for Bumble Beans
. Unfortunately, I messed up somewhere along the line, and it isn't quite 10.5" square. Eeesh.
I tried to make one out of my scrap pile, but almost none of my scrap pieces were big enough! Frustrating. So in the end, I decided to cut into my new fat quarter set that I bought and I ended up with a very cheerful (if not quite to size) house!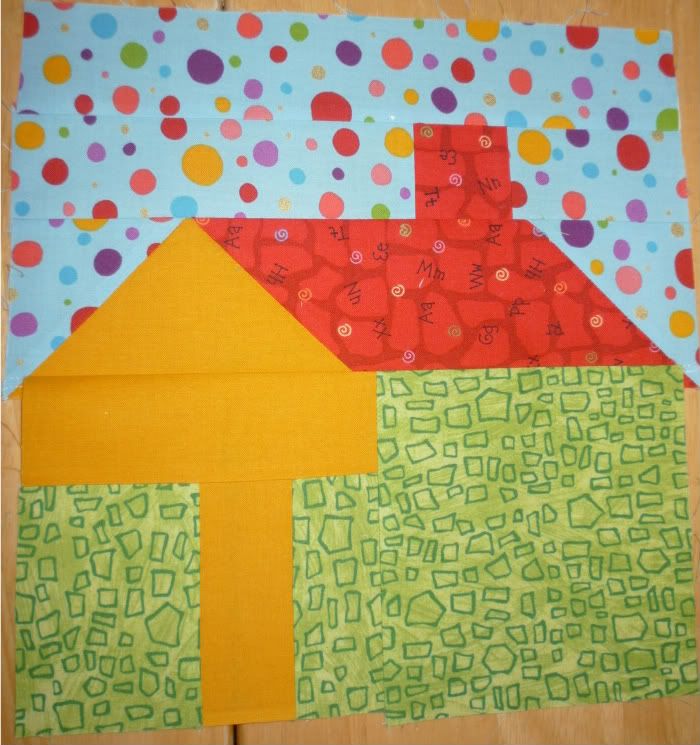 I'm especially digging the red brick design in the fabric I used for the roof. :)
Hopefully Bumble Beans has better sewing skills than me, and can make use of my block even though it isn't perfect....