I went to use my camera yesterday, and the batteries were dead. Bah! I managed to find my daughter's camera, and took a few pictures of the blocks I've been working on with it. Her camera is a point and shooter, and I couldn't even figure out how to turn the flash on, so these pictures are so very bad. My apologies!
I am attempting to design my own wonky star quilt, and I'm not sure how it's going to turn out. I'm not in love with it yet, but things could change at any minute! I have been making mistakes left, right and centre with this thing, which is the main cause of my discontent.
The usefulness of a hot iron and a squaring ruler cannot be underestimated, when it comes to fixing sewing errors!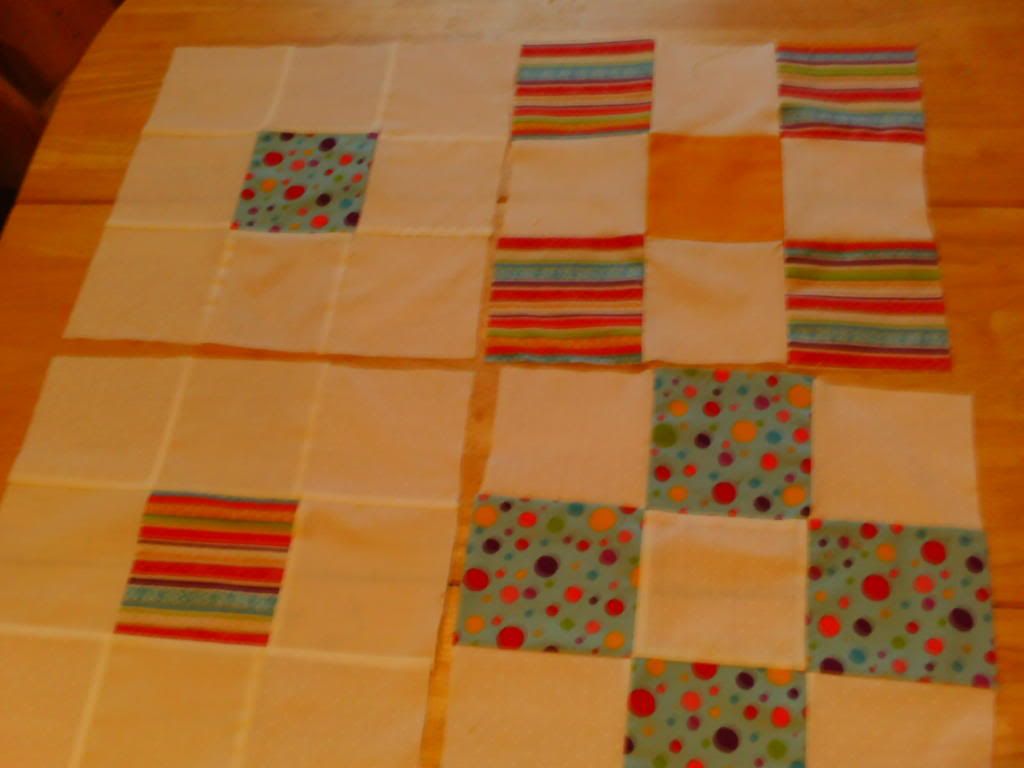 I love the stripes and polka dots, though!