I finished my son's quilt top, and am very nearly finished with the entire quilt now. Huzzah! This makes four complete quilts (well, five if you include the ticker-tape doll quilt, and
seven
if you include the two quilted table runners!) since January of this year. I'm very pleased. Next up: my husband's camo quilt. That should be interesting!
This is my favourite block. I love the combination of the browns and blues together, with the old-timey feel of the pictures. I'm pretty sure that brown block on the middle right side is supposed to depict airplanes, so it ties in together nicely. (I, um, just noticed that now....)
Sports cars! Road signs! Orangey elephants!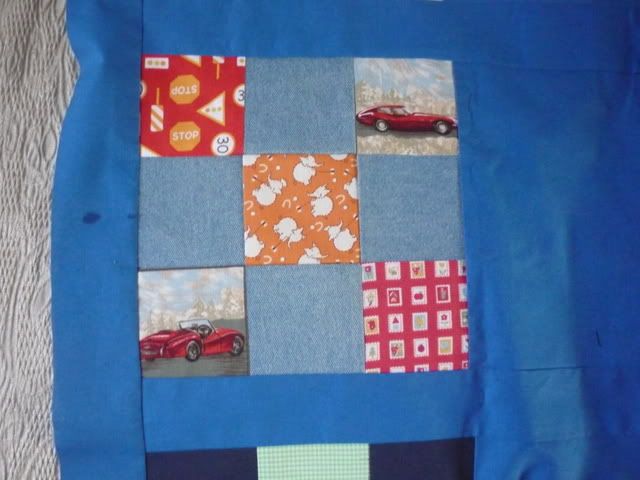 This one's a bit blurry (sad) but I can't get over the cuteness of the middle square in this block. I like the contrast of the more grown-up pictures in the corners with the childish picture in the centre.
I hope this is a quilt that can "grow" with my son. He's 5 1/2 now, and loves things like cars, trains and comic books. Most boys continue to love those things well into adulthood, so hopefully I'm safe.