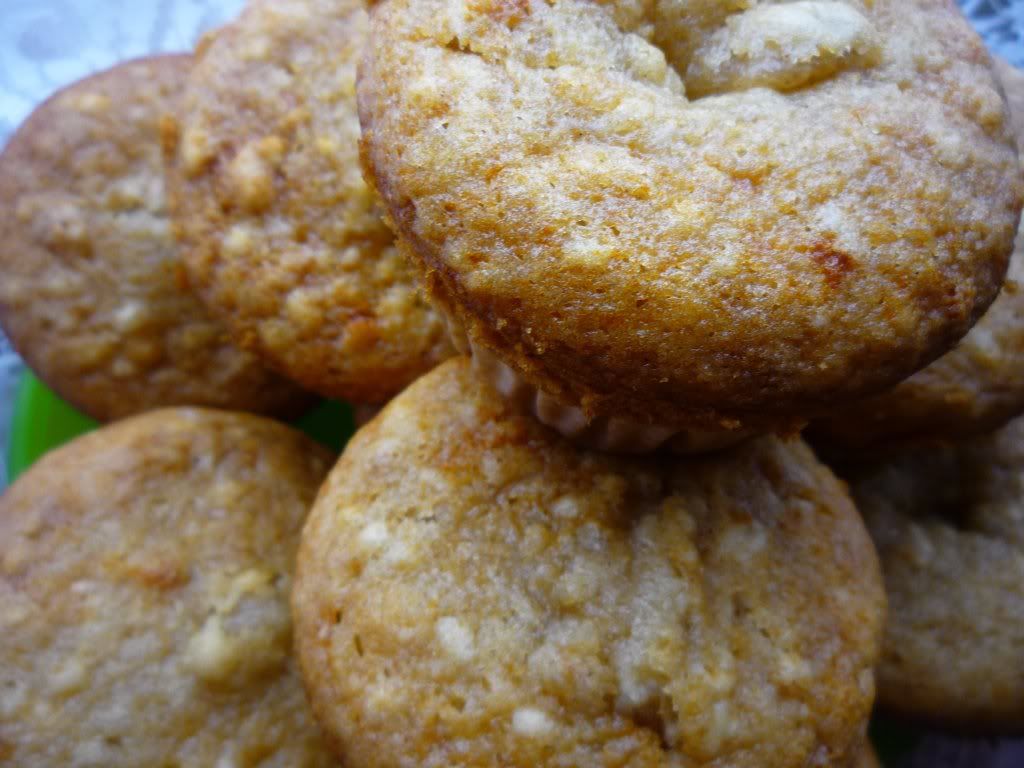 Some friends and I are putting together a surprise birthday party for another friend in our group; she's a cake lover, and we had the brilliant notion of baking her 30 different kinds of cakes for her 30th birthday! Not entire cakes, mind you, just half or a quarter of the recipe to make a few cupcakes to bring along as a taster session, as it were.
Well, 30 cakes is a LOT of cake.
I should know!
I started that blog two years ago, and by the end of the 30 days, I was
knackered
. And totally sick of cake, if you can possibly believe it!
Unfortunately, we didn't have the stamina to bake 30 different kind of cake; I think we made about 15. However, considering that two of us baking are in our third trimester of pregnancy, that's not too bad, right?
This week I've made the following cakes:
1.
Praline Turtle Cake
2. Confetti Cake (no recipe for this; I simply used a yellow cake mix and added a bunch of sprinkles!)
3. Angel Food Cake (from a mix as well)
4. Coconut Angel Food Cake (I divided the above box mix and added coconut with a bit of green food colouring because, why not?)
5.
Chocolate Mayonnaise Cake
6.
Triple Chocolate Muffins
7.
Coconut Cherry Cake
8.
Red Velvet Cake with coconut icing
9.
Georgia's Tennessee Jam Cake
10.
Honey Cake
I haven't updated my cake blog in a long time, but it was fun while it lasted. After I have the baby, I plan to remove sugar from my diet completely, so a cake blog doesn't really jive with that lifestyle choice....
Have a great weekend!