..but I've got my defences set up already..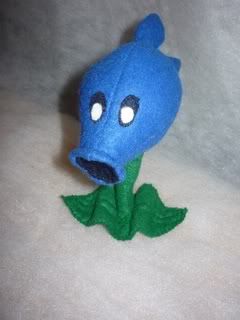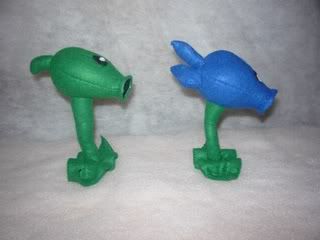 I have never made 3D plushies before, and after extensive research on the internet, I managed to make these two little guys over the course of several days.
Anyone who is familiar with the computer game Plants vs Zombies will know that the green one is a Pea Shooter, and the blue one is a Snow Pea. They are an integral part of your basic defence systems in case of a zombie attack.
I for one feel better that they are around to defend my home. I've got a few more plants sprouting up around here, so keep your eyes peeled!